Digital Marketing Guide
What is digital marketing? It's probably the question you're asking yourself right now. But don't worry; this guide will help you understand digital marketing and how it fits into your business.
The internet is a beautiful resource stuffed to the gills with knowledge and cat videos.
The internet is enormous and nearly incomprehensible in its scope. However, the internet is more than just a place to get videos of cute puppies and instructions for boiling water; it is a company's marketing utopia.
Companies may engage with and speak with millions of people on a single platform, spreading their message among them. In recent years, businesses have flocked to the internet to profit from this; this tactic is known as digital marketing.
You may have heard "digital marketing" and several other trendy terms in seminars and other marketing-related activities.
Even though you might not want to, folks who exaggerate digital marketing's effectiveness are frequently correct. As a result, if you have been afraid to use digital marketing because it can be daunting, this post will help you jump right in.
What really is Digital Marketing ?
Any marketing initiatives that rely on electronic devices and, by extension, the internet are called digital marketing. It's the collection of online tasks that a firm (or person) carries out to attract new business possibilities, forge connections, and establish a brand identity. Digital marketing is incredibly dynamic and broad.
Through personalization, marketers may send relevant information to target audiences because of the sheer volume of tools, data, and channels available on the internet. Are you seeking a more direct marketing approach to support your brand's expansion and target a particular audience? Digital marketing techniques like employing emails or posting advertisements in particular social media groups, however, can draw in a minimal audience with a message that is specifically customized to their needs.
Are you eager to promote your business to a broad audience and increase brand recognition? Your brand should be exposed to millions of people through video commercials, traditional ads, and social media platforms. You may quickly locate the target market you desire, regardless of the kind of audience you want to address or how specialized your product may be.
Digital marketing versus inbound marketing
Although "digital marketing" and "inbound marketing" are sometimes used synonymously, it's essential to realize that they are distinct concepts.
Any marketing strategy utilizing digital media, platforms, or communication channels is referred to as "digital marketing," which is a far more inclusive word.
In contrast to outbound marketing, inbound marketing is essentially a subset of digital marketing. When you visualize a more conventional marketing strategy, you typically think of outbound marketing.
Consider marketing strategies that aim to reach as many individuals as possible, whether or not they have expressed an interest in the offered goods. Examples include offline strategies like cold calling and trade exhibitions and internet strategies such as outdated banner ads and untargeted email blasts.
The goal of inbound marketing, on the other hand, is to contact a target demographic of potential customers through targeted techniques. These folks have expressed a keen interest in the solution being sold or are battling problems that the solution might help with. Inbound marketing content provides this audience with valuable, enjoyable, or otherwise beneficial information.
Subject-specific blogs, ebooks, videos, social media posts, and online seminars are typical examples of excellent inbound marketing strategies.
Why does your business require digital marketing?
Not everyone has said that digital marketing is best since sliced bread is mistaken. Nobody should pass up the opportunity to access limitless information, leads, and potential clients from one location. If you are not using digital marketing, you are passing up a very profitable marketing opportunity.
The internet is the most significant factor in why your business needs to adopt digital marketing. Brands may communicate with all of their current and potential customers online. To locate and interact with your audience, you don't have to be in the same nation.
Additionally, technology transformed straightforward phones that were only intended to make calls into full computers with all the connectivity a user might desire. Their palms contain apps, emails, and websites. Particularly among Millennials and Generation Z, smartphones are hugely popular.
Companies have established a direct connection to their life due to the hours that applications like Instagram, Facebook, and Snapchat take up in their days. Facebook is a well-known social media platform with over 2 billion members, frequently used by businesses to sell their goods.
On Facebook, advertisements come before videos, and sponsored posts are displayed in everyone's news feed. Another highly well-known social media platform businesses utilize to appeal to a diverse age group is Instagram.
Even though Instagram is primarily a platform for sharing photos and videos, businesses may still use it and profit from it. The best thing about social media platforms like Facebook and Instagram is that they all have a very diverse and sizable age demographic. Therefore, you can reach clients in their teens or approaching retirement age on the same website. Advertising for businesses is frequently like shooting fish in a barrel because of its enormous reach.
Digital Marketing's Advantages
One of the most effective marketing tools for any business is digital marketing. Here are some advantages of using digital marketing to support our claim.
1.- The sort of marketing that is most measurable
Let's start with the fact that digital marketing can be tracked, arguably its most evident advantage. We are all aware that monitoring a marketing strategy's effectiveness over time is the only way to ensure it is effective. Since algorithms and numbers power everything on the internet, it is simple to maintain track of a marketing strategy's actual effectiveness. With more conventional media, it might be a little more challenging, but with digital marketing, it's straightforward to gauge how well a strategy works. The guessing games associated with conventional types of marketing are eliminated by digital marketing analytics. You can track in real-time with these analytics how many people are viewing your posts or advertisements, how many users have viewed your posts, how many people have commented on, liked, or shared your post, and many other statistics.
2.- The most cost-efficient marketing Strategy
The most economical marketing strategy allows you to track your articles and the likes, comments, and shares they receive. Now, it's crucial to realize that digital marketing is generally less expensive than traditional marketing. In advertising and exposure, there used to be a divide between more prominent and smaller organizations, but that is no longer the case. Smaller businesses can now attract customers that they previously could not. In most traditional marketing strategies, smaller firms may find it nearly impossible to compete with more giant corporations for advertising space. They can take care of this with digital marketing because it lets them quickly connect with the audience they want.
3.- Permits you to select any audience
Speaking of selecting your target, another fantastic advantage of digital marketing is that you can make it as narrow or as large as you choose. To promote to a particular niche demographic, you can identify specific groups or forums on social media sites like Instagram or Reddit. You may also market to a massive audience through internet advertisements or sponsored posts on Facebook and Instagram. You can find your target market with digital marketing, no matter who they are. In addition to directly promoting to your audience, you can also employ influencer marketing, enabling you to reach a specific market through intermediaries and well-known names. Users frequently click on the links provided by influencers to support them when they need sponsors, which happens from time to time. Additionally, getting a well-known member of your target community might increase trust in your business.
4.- Everybody has already arrived
Will anyone see it? This is a common issue people have with conventional types of marketing. The majority of congested areas in the city cost a lot to rent. You won't need to worry about it with digital marketing. The question of whether anyone will see it is now one of when given that billions of people use the internet and social media every day. There is a cap on how many people print ads and other traditional types of advertising can reach. There is a limit to how many individuals a typical marketing plan can connect to, regardless of how extensive the network may be. However, digital marketing tactics are more flexible and may expand with the business.
5.- Customers begin their purchasing process online.
Customers rely entirely on the internet for their purchasing alternatives and preferences. Research and understanding the product or service are the first steps in buying for an increasing number of customers. There is no more excellent resource than the internet to learn about something. Most people's first reaction is to conduct an internet search because the phrase "Google it" has become so widely used in our vernacular. According to a Bazaarvoice report from 2018, 82% of smartphone owners research products online before making a purchase. Designing a fantastic digital marketing plan is meant to help you become the solution these customers seek.
6.- It is possible to adjust the message
Tailoring your message to the public is another significant benefit of using digital marketing. Today's advertising is different from earlier forms of it. When you wanted to communicate with the public back then, you required a general message that mass media could distribute like billboards, TV broadcasts, flyers, etc. Once you started speaking with people of diverse genders, ages, and hobbies, the dialogue with the public was less effective. Now that you can target groups based on their shared characteristics, you can tailor your message and make it more relevant to them. You can tailor any strategies—email marketing, web advertising, niche marketing—to your desired target.
Top Digital Marketing Techniques
We can discuss marketing ideas now that you have a better knowledge of digital marketing and why it is crucial for your business. Digital marketing comes in various forms, each of which aims to benefit a business in a particular way. Each type is based on particular channels and has a distinct aim. It's crucial to note that they don't conflict with one another.
Every business must develop a sound marketing plan before beginning its advertising. The planning that goes into a marketing strategy can range from the more detailed planning of the software they will use to the more complex planning of the financial aspects of marketing. Your business and brand can benefit greatly from a solid digital marketing plan to garner the required attention.
Choosing the best digital marketing strategy may be very challenging because each one has advantages and disadvantages that are unique to it. Here is a list of the most successful digital marketing methods for any firm in case you're wondering what some of the best marketing tactics are.
Social Media Advertising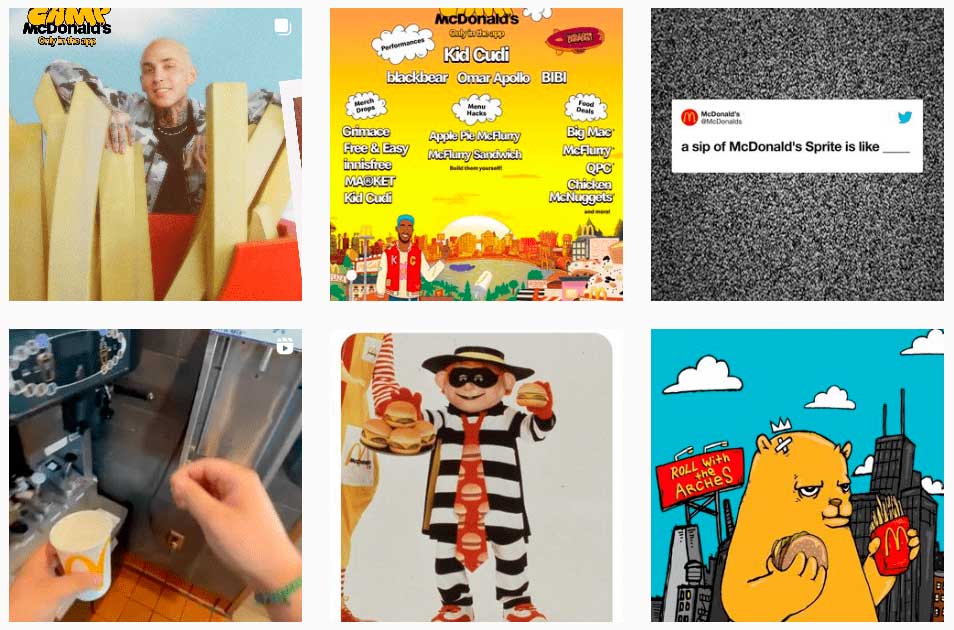 The most common digital marketing trend of the present generation may be social media marketing. The sheer power that social media has developed over the past ten years can be very difficult to ignore.
Social media offers a new level of interaction that businesses can take advantage of to build their brands, foster favorable perceptions, and even go viral in the right circumstances! Users can communicate with friends and famous people using apps like Snapchat and Instagram.
Because both platforms rely on users sharing brief videos or photos, it is also a fantastic place for businesses to showcase their goods and services. Other websites, like Reddit, heavily rely on the influence of communities with similar interests, making it a place for businesses to learn about how the public perceives their brands and publish content. In terms of what social media marketing is capable of, these platforms only scratch the surface.
Social media cannot be disregarded because over 2 billion people are connected through sites like Facebook. For a good reason, almost all businesses rely on social media to promote their brands. It "just works," in the words of Todd Howard from Bethesda. It can be challenging to choose which social media platform to use because social media is so vast and reaches across many different platforms.
According to general guidelines, Facebook is the most popular social media platform for any product, while Instagram primarily targets teenagers and young adults and relies only on visual content. Therefore, we can state with certainty that if you have a brand geared toward young adults, you need to be on Instagram, even though marketing is rarely about absolutes.
Many more social networks are available, including TikTok, and LinkedIn, which focuses on business interactions, and others that are constantly emerging. The "secret" to success in social media marketing is maintaining a dialogue with your audience and posting a valuable message on the appropriate social network. It is a platform for two-way communication. People also enjoy chatting.
SEM (Search Engine Marketing)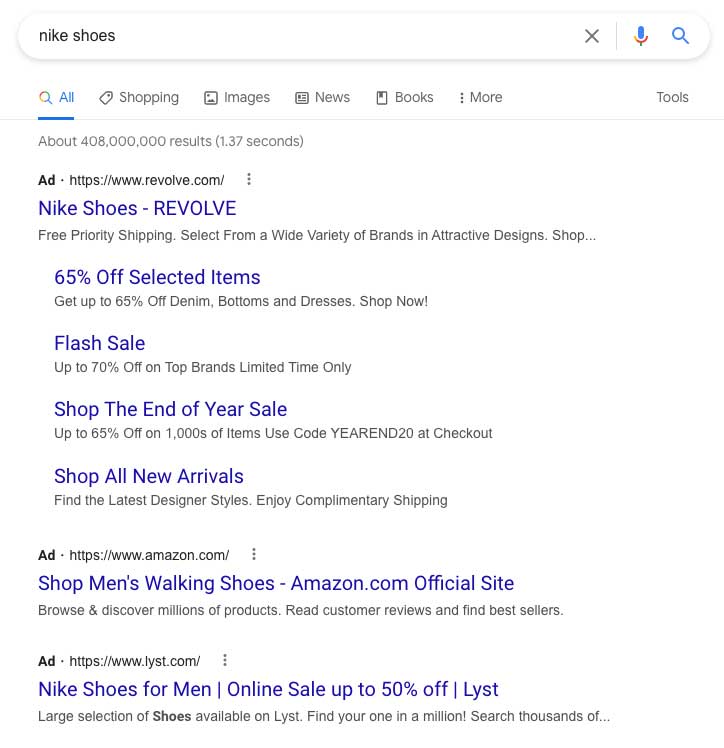 Utilizing search engine marketing to promote a brand is another well-liked Digital Marketing tactic.
SEM is a particular kind of marketing targeting customers and their needs. Both SEO and purchasing ad space on search results pages are options for achieving this (Search Engine Optimization).
You essentially pay the search engine when you use ad space, which is frequently Google, for ad space on particular pages. As a result, your page won't appear as a typical search result and will stand out from the crowd.
Given that social media sites like Facebook and Instagram heavily rely on search bars, this strategy also applies to them.
However, SEO is a natural way to increase traffic to your blog or website by providing the public with pertinent content that answers their questions. Stay with us through this article to better understand this idea.
SEO (Search Engine Optimization)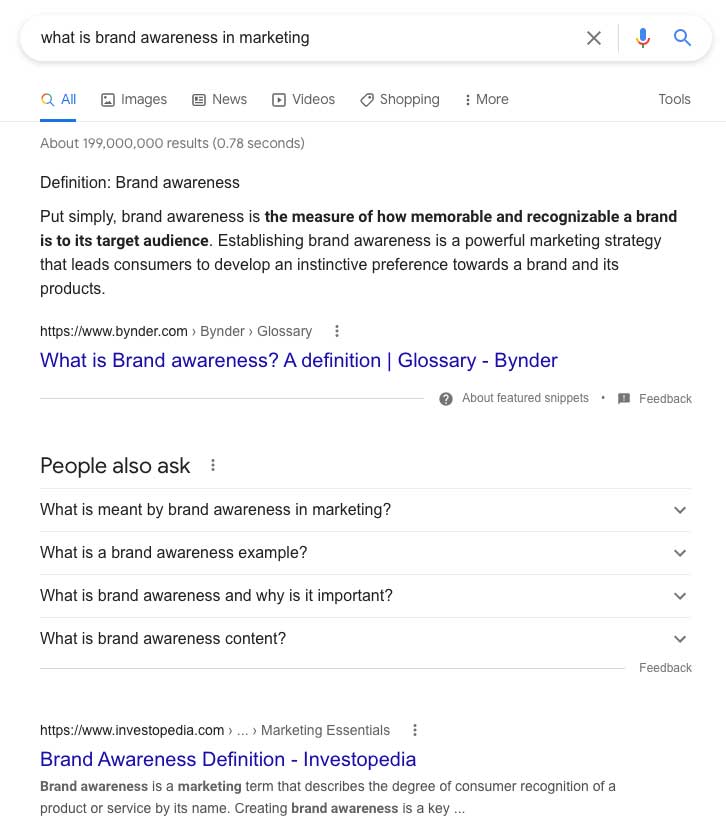 A very effective Digital Marketing tactic is SEO. These methods will help your blog or website rank higher in search engines like Google and Bing.
This one is one of the most crucial tactics you can employ to build brand authority, increase leads, and attract more customers.
The main objective of SEO is to increase the organic traffic your website or blog receives by having your content appear higher in search results. This is extremely pertinent in a world where 90% of users of Google click on the results displayed on the first page of the search engine.
Furthermore, the SEO technique has a significant cost advantage over conventional marketing techniques like billboards and online advertising.
You have a good chance of ranking at the top of the search engine if you create pertinent content that responds to audience inquiries and provides a positive user experience on your page.
As a result, businesses with relatively less funding can still compete and get the exposure they want.
Content Marketing
This strategy is based on educating the market about your business's solution. You can grow your clientele by educating and engaging your audience with pertinent content.
In this manner, they will have faith in you and support your brand, forging a loving relationship between the two.
Although most people believe that businesses only use written content for content marketing, many other types of content can be used for digital marketing.
Traditional marketing and advertising strategies are less effective now that your audience primarily comprises people born and raised in the information age. They can be reached in the manner you desire by using memorable quotes, alluring images, and incredibly detailed videos of your brand and its personality.
Affiliate Promotion
Affiliate marketing is a form of advertising in which the affiliate is compensated for each post they promote.
As a result, an affiliate may publish multiple posts and be compensated based on the sales each generates.
Customers and salespeople alike are both eligible to become affiliates.
Additionally, you can combine influence marketing with affiliate marketing if you want to cross over strategies.
By using the popularity of the affiliates you invited, you will be able to reach new audiences.
Companies frequently give this choice to smaller influencers, such as smaller YouTube channels.
Blogging
A website is a crucial tool in the process if you've adopted digital marketing to reach more people and convert them into customers.
Blogging supports a website's mission.
Your website will have a higher page rank on any search engine if you post pertinent content on your blog and use the right keywords.
Your website will receive more traffic and is more likely to be viewed the higher it ranks.
Thus, SEO is aided by business blogging.
You can convert traffic into qualified leads by writing blog posts that address your readers' questions and offer practical solutions.
You are establishing a relationship with those leads and nurturing them throughout the customer journey, which we will discuss later by doing that.
Email Marketing
Even though each of the marketing strategies above has its benefits, email marketing reigns supreme as the king of content. It offers the best return on investment compared to other digital marketing techniques.
You can draw in and keep customers through email marketing with personalized emails promoting your content, item, and brand. Additionally, you can deliver important messages to your customers by segmenting contacts and employing personalization strategies.
Email marketing is, in fact, efficient and cost-effective. Additionally, this is a fantastic tool that enables you to evaluate the success of your advertising campaigns.
Automation of Marketing
Scaling your marketing output requires using marketing automation. Your department can automate routine tasks and improve workflow using marketing automation software.
You can use a marketing automation tool for email marketing, social media posting, lead generation, lead nurturing workflows, and metrics analysis. With these tools' help, your team can boost leads and sales while lowering the cost per new customer.
All of this is accomplished while you have more knowledge of your clients and potential clients, have mapped out every stage of the buyer's journey, and have more time to consider your marketing strategy rather than working manually.
Inbound Marketing
Making inbound marketing a part of your ongoing strategy is essential because it may be one of the most important and effective digital marketing strategies available today.
It involves more than just getting people to visit your website and producing leads as a methodology. It is about developing strong, long-lasting relationships with your potential customers by being open and sincere.
You accomplish this by producing content and offering insights that truly benefit your target audience. How do you add value? in one of the following three ways (or any combination).
Customers are much more likely to purchase from you as a marketer or brand representative when you provide them with the helpful information, sincere assistance, and authentic connection they need. In this way, inbound marketing aids in the serious growth of your brand.
PPC (Pay Per Click).
Pay-per-click (PPC) marketing has long been a mainstay of digital marketing, and for a good reason.
It's very effective at bringing high-quality traffic to your website and generating leads that are likely to convert when used properly.
PPC ads, which are paid advertisements made to go along with various web experiences, come in a few different shapes and sizes.
The one that appears at the top of Google search results is probably the one you are most familiar with. However, the PPC model is used for advertisements before YouTube videos, mobile apps, and other places.
Since you only pay when someone clicks on an ad, one of the biggest benefits of PPC is how simple it is to scale your campaign to match your current budget.
However, from one project to the next, the actual cost of a particular campaign can differ significantly.
As you must bid on the key phrases you want, the cost of running a specific ad largely depends on how competitive your chosen keywords are. But PPC is a very adaptable field of digital marketing. You can target customers anywhere in the world, including local clients you want to draw into a brick-and-mortar store.
Advertised Content
In the realm of digital marketing today, branded content is extremely important for a variety of reasons.
People tend to remember branded material for nearly twice as long as they do regular content, which means branding your content not only helps increase continuing brand recognition.
This is because brands and people share more similarities than you may think, including unique personalities, voices, and ideals. Branding your material gives it a distinctive character that makes it stand out from the rest of the noise online.
However, creating all of your branded content yourself isn't necessarily cost- or time-effective. Sponsored content is written or distributed on your behalf by an influencer or another brand for a fee. It provides you with a fantastic way to produce more of the kind of branded content that gets results and use the followings of other individuals to expose your brand to more people.
When you collaborate with businesses, influencers, and other content producers that already have expertise in subjects related to your brand, sponsored articles will be most successful. The ideal outcome is content so consistent with your brand that it feels less like an advertisement and more like any other helpful or enjoyable piece of information.
Native Promotion
Paid advertising, known as "native advertising," blends in with the aesthetic of the surrounding media or website in such a way that it appears to be an integral part of the experience.
Think about how the advertisements you see when scrolling through your social media feeds blend in seamlessly with the other posts, as opposed to how an out-of-date banner advertisement on a website stands out as something that doesn't quite fit in.
Native advertising seamlessly integrates into the editorial flow of the content around it, unlike typical web advertising, which can be abrupt and disruptive to a user's experience. It makes it simpler to present advertisements to a crowd of people without also having them feel bothered or otherwise interrupted.
Native advertising can take on various forms, just like other types of paid advertising. In-feed advertising, which displays as part of the news feed flow on social media sites like Facebook, Twitter, LinkedIn, and Instagram, is one of the most well-liked and successful solutions.
Native advertisements, however, can also appear as content recommendations after articles, promoted listings on search engine results pages, and sidebars.
Online PR
Online PR, also called digital PR, is a digital marketing strategy that distributes chosen material to reputable media outlets. The goal is to increase coverage of a company, brand, product, or service and increase the number of high-quality backlinks associated with that brand.
Search engines interpret mentions and links to a brand as evidence that it is current and deserving of consideration, especially from reliable news organizations and high-caliber authorities.
A strong internet PR campaign is also incredibly effective at raising brand recognition and boosting consumers' propensity to use that brand in the future. Online PR is fundamentally different from traditional PR in several ways.
Standard media platforms like radio, television, and print are frequently used by traditional PR to promote brands and generate conversation about them. These tactics may take longer to see the intended outcome because they are typically less targeted than internet options.
Online PR strategies use specially developed content (such as infographics, videos, essays, and interactive content) to target particular audiences and are more narrowly targeted. Results frequently appear sooner, and progress is considerably simpler to monitor, thanks to precise measurements and user-friendly tools.
Marketing via Instant Messaging
Instant messaging has evolved into more than just another practical means of staying in touch with friends, family, or coworkers. Many people now choose it as a method of communication, including when corresponding with businesses.
A recent Avochato poll found that 63 percent of current consumers prefer doing business with companies that include texting or instant messaging as a contact option.
Instant messaging and texting is not just much more in line with how much time current consumers spend on their phones, but they are also much more intimate. And while both text and instant messaging are viable tools for businesses wishing to engage with their clients, marketing via instant messaging has some distinct advantages.
You are much more likely to disregard a typical SMS text message from a company informing you of a promotion or sale. An instant message, on the other hand, is more likely to elicit a reaction because it smoothly connects with a person's other social media activities.
Additionally, if necessary or desired, instant marketing messages can flow seamlessly into a discussion, making them an excellent tool to start and maintain continuous communication.
How to Conduct Online Marketing
1 Establish precise objectives and targets
A digital marketing plan is nothing more than a blind shot that may or may not reach the mark without a specific goal in mind. Decide on your goals before you begin your journey because they will guide all of your future work.
Remember, those clear goals are never ambiguous. They are not just specific and attainable but also quantifiable. Otherwise, you can never be certain that you've accomplished your goal, let alone progress toward it.
2 Create customer personas.
Until recently, all a digital marketer truly needed to build a successful campaign was adequate knowledge and data about their target audience. Consider identifying information like age, gender, location, hobbies, or occupation.
But in today's market, your plan isn't finished unless you also have a set of buyer personas on your side. Buyer personas are fictional characters that represent one or more of your ideal clients.
They are best generated by interviewing actual target group members since they make it simpler for marketers to put themselves in the customers' shoes.
3 Conduct continual research on keywords
It's how you determine what your target audience is searching for online; therefore, it's also the key to achieving a high position on Google, Bing, and other search engines.
Additionally, keyword research is vital for optimizing your social media marketing plan. Choose a keyword research tool that appeals to you and compile a running list of potential alternatives. Include both effective keywords and intelligent long-tail alternatives to widen your potential audience.
4 Establish and update a blog
Today, content marketing is one of the most crucial components of digital marketing, and a blog is one of the most powerful strategies you can employ. Adding a blog to your company's website is an excellent method to improve your site's search engine optimization and attract interested consumers.
Establish and adhere to a content creation schedule for your blog, so your audience knows when to anticipate new information. Fill your blog with stuff your target audience might find informative, entertaining, or intriguing.
Consider industry news and solutions to pressing queries that a buyer of your items might have.
5 Add variation using an omnichannel Strategy
Nowadays, competition is fierce. Therefore you must use your creativity to make your marketing materials distinctive, engaging, and intriguing.
Using an omnichannel strategy for digital marketing, innovate, determine where your target audience spends the most time, and meet them there. And while written content remains the backbone of a successful content development operation, it is no longer the only type that produces results.
Include choices such as infographics, films, professional-quality photographs, eye-catching designs, etc., as modern consumers respond favorably to dynamic imagery and interactive content possibilities.
Be receptive to broadening your marketing techniques, particularly if you're attempting to reach entirely new populations. To achieve your marketing objectives and expand your consumer base, you must create marketing materials that are energizing, creative, and in sync with the market's current interests and worries.
6 Optimize for mobile
When developing a digital marketing plan, it is also essential to consider the pervasiveness of mobile technology in the present day. Mobile devices are no longer merely occasional tools for shopping, content consumption, and information research.
According to a study by Dynamic Yield, 76 percent of modern consumers prefer mobile shopping due to the time it saves. Therefore, if your website and content are not optimized for mobile use, you lose a great deal of potential income.
Therefore, if your site is not mobile-optimized, make the necessary changes immediately. And if it is already optimized, review your present mobile-responsive website design, email templates, etc., to ensure they adhere to the most current requirements.
7 Become accessible to your clients
It's no longer sufficient to include a contact page on your website with your email address and phone number and call it a day. Consumers today demand a closer relationship with the businesses they do business with.
It's crucial to fulfill this expectation for your customers, who need to know that you're not simply reachable but also available. Make sure the contact page on your website is comprehensive and simple to discover.
Your landing pages should be unambiguous, brief, and devoid of requests for unnecessary details. Calls to action need to be very obvious and unmistakable. Assure that your clients are aware of your social media presence and promise a prompt response to inquiries, comments, and messages.
8 Set yourself apart from the competition
There is a lot of competition, even though the digital market is full of opportunities for great companies to connect with the right audience. Additionally, you have more in common with your rivals than you might realize.
They market comparable goods with comparable selling features, and they undoubtedly aim to reach the same target market as you. If you blend in with the rest of the crowd, You will inevitably forget yourself. So, think about what makes your business unique. Perhaps your catalog offers more variety than those of your rivals.
Perhaps compared to competing items, yours are more dependable, effective, or better suited to a specific customer base. Make your distinctive characteristics the center of your digital marketing campaign after researching to confirm them. Be original, be empathetic, and continually look for new methods to establish a stronger connection with your audience.
9 Monitor your outcomes
Without a solid strategy for collecting and evaluating data, no digital marketing campaign is complete, so keep an eye on your results constantly.
The sooner you can see whether a strategy is working or not, the sooner you can make any necessary adjustments.
Celebrate your victories, but also your shortcomings. Remember to collect and consider consumer feedback as part of your process. Ultimately, the best indicator of whether or not your marketing efforts are effective is how your customers react to them.
How a Digital Marketer Works
Digital marketing is highly sophisticated and demands a lot of expertise and experience, even though it could seem simple in theory. Hiring a digital marketer may be the answer if you feel that learning the ins and outs of digital marketing is too much for you.
A marketing plan must be created, implemented, and managed by a digital marketer, also known as a digital marketing manager. These marketers can generate significant leads or clients for your company and have a wealth of experience in their specialized sectors.
To select the most effective marketing channels to promote your brand and products, they draw on their expertise and experience. Defined, a digital marketer is in charge of making your digital marketing strategy successful.
They will carry out the campaign's objectives while considering budgetary constraints and other crucial business factors. Additionally, they will use their expertise and knowledge to choose the most effective promotion plan for a certain brand or item. Although a marketing manager might save your life in some circumstances, not all of them are experts in their field.
Here are some suggestions to look for in a professional marketing manager if you want to outsource your digital marketing.
What to look for in a competent manager of digital marketing
Digital marketing may be very difficult, especially if you are starting. You can learn a lot about digital marketing through online tools, training, and courses, but nothing compares to a committed professional's expertise and knowledge.
Professional marketing managers ensure that your plan is cost-effective and profitable throughout. But you can't just pick someone who says they are an expert in digital marketing, so you should know the qualities a good digital marketer should possess.
The following qualities make an excellent digital marketer:
Can successfully employ analytics and data
One of the fundamental traits of an effective digital marketer is the ability to use various quantitative data to one's advantage. A smart digital marketer will monitor the effectiveness of their approach because the internet is entirely focused on numbers and algorithms.
This enables them to monitor the effectiveness of their marketing plan actively and adjust it as necessary. In other words, digital marketers will gather data to their advantage and make well-informed judgments by monitoring the strategy's performance.
Are genuine leader
A true leader in their own right, digital marketers, are much more than just managers of your digital marketing strategy.
They must possess the necessary leadership abilities and the credentials to manage your team, as they will be in charge of a whole marketing staff. Most importantly, they should be able to express their thoughts to the rest of the team very straightforwardly.
They must be sensitive and understanding of any challenges that their team members may be having, and they ought to assist them in resolving them. Finally, they ought to be able to easily advertise your brand in the best method possible by establishing realistic goals and making wise and just decisions.
For each stage of the buyer's journey, what kind of content is best
A potential customer's active research process before purchasing is known as the buyer's journey.
It follows them through four stages:
Being aware of a need.
Assessing various options to meet that need.
Choosing among them.
Developing brand loyalty.
The buyer's journey is a complicated process that the customer must go through with numerous difficulties.
Here is a brief guide on pertinent and interesting material at each stage of the buyer's journey so you can help your clients make more informed choices.
Phases of the buying process
We'll go over each stage of the buyer's journey and the possible solutions so you can better grasp the various content you should utilize at each stage.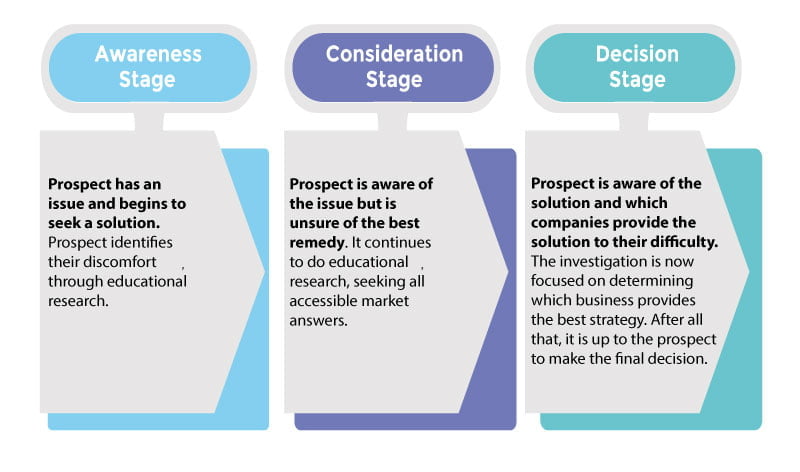 Awareness
The first phase in every buyer's journey is awareness, in which they begin to recognize the problem and potential solutions.
Because the customer is unsure of what they want, this step frequently entails significant study by the customer.
So, this is where you come in to assist them in making a far better selection.
Because your consumers will be investigating the issue, they will require specific content that will assist them in better understanding their position.
You may give them this knowledge in various ways, including social media posts, research studies, eBooks, and even blog entries.
Of course, in each of these situations, your objective should be to inform your customers of their condition, not to sell your product or service.
It would help if you created the appearance that you care about your audience, and your content should be more informational than promotional.
Consideration
Consideration is the next step in the buyer's journey, and they have progressed to purchasers who know how to solve their problems.
That means they're hunting for sellers who can provide them with solutions. In this situation, the buyer may be familiar with your firm but is considering other possibilities, or they may not be familiar with your organization.
You will need to adjust the perspective of the material as well as the sort of content that you provide to consumers who have reached the contemplation stage.
While in the awareness stage, you were referring to people who didn't know much about the source material; your target audience now knows what they want and is seeking potential opportunities.
You will need to employ videos, comparative papers, case studies, and expert guidance to describe the finest solutions.
Decision
The moment has arrived. These clients are now willing to purchase a product after extensive study on its utility and other factors.
People are increasingly looking for firms and brands prepared to deliver what they want, rather than just stuff.
Here you can adopt a more aggressive advertising strategy for your clients to get them to buy your stuff.
You must employ content that accurately depicts your brand and the personality that surrounds it.
Testimonials, product comparisons, product demos, and even product reviews are content that works well with this stage of the buyer's journey.
Because of your product's unique selling feature, this material can be quite effective in encouraging your audience to purchase it.
Loyalty
When a customer purchases a product from you, you have scored a major victory, especially given the market's high level of competition.
However, your marketing to them does not stop with their purchases.
Indeed, this is the beginning of new content marketing that will entice customers to return and make another purchase.
Some businesses do not contact previous consumers, but these are usually larger corporations such as Amazon or Steam.
Because these larger enterprises have such a strong market presence, it is sometimes more convenient for people to shop entirely there.
Smaller businesses, on the other hand, must rely on these marketing methods to ensure that their elderly consumers return to shop.
Furthermore, following up with your clients after their initial purchase is a terrific method to demonstrate that you care.
This attention to detail can foster buyer loyalty, making them more likely to spend money on your website.
How Can B2B and B2C Businesses Use Digital Marketing Strategies?
Digital marketing is an important component of every company's marketing strategy. Most businesses rely only on Digital Marketing tactics to market their brand and business.
B2B and B2C (Business to Business and Business to Customer) organizations employ Digital Marketing differently.
Depending on your business model and target audience, your digital marketing strategy may be informal, outdated, or unsuccessful.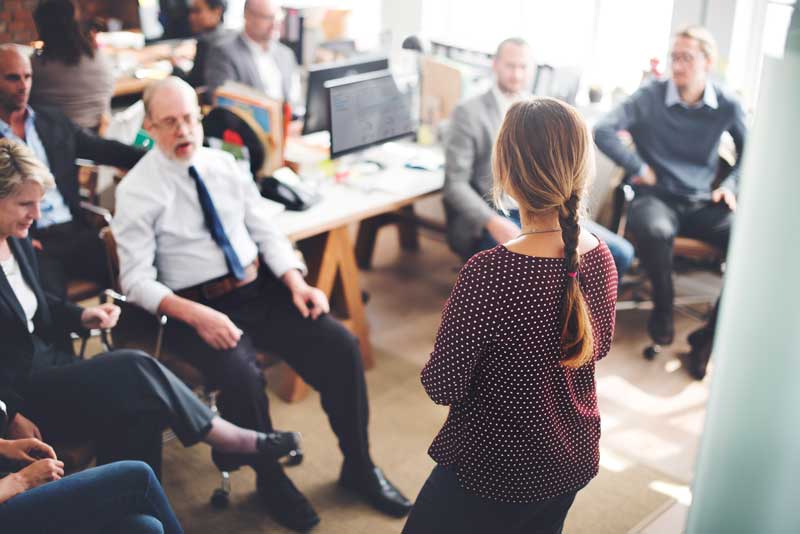 Significant distinctions between B2B and B2C
B2B and B2C marketing are becoming increasingly comparable. While conventional marketing tactics differ between B2B and B2C businesses, social media and the internet have crossed this divide.
Companies can now promote to both companies and customers using the same platform and methods, thanks to outlets such as social media.
The distinction between these strategies is how the organization employs them and the type of content you should use to answer them.
The target audience
The primary difference between the two businesses is their target market.. Implementing a marketing strategy is the first thing you must consider.
Business owners and managers are examples of B2B customers. In other words, those who are well-versed in the industry in which you work.
Companies must ensure that their content does not speak to these professionals but to them.
B2C enterprises, on the other hand, deal with clients who know a lot about the market but are unfamiliar with its subtleties.
Companies will be able to market to them educationally, allowing consumers to make better-informed decisions.
Another significant difference between B2B and B2C consumers is that one seeks a product or service with high utility while the other seeks the best value.
B2C clients frequently seek items that provide the most utility for the least amount of money.
However, B2B clients are less interested in price and more concerned with a product's functionality, variety, and utility.
Tone and platform
Another significant contrast between B2B and B2C businesses is their marketing platform.
It is safe to state that social media is an essential component of every company's Digital Marketing plan. The main difference between the two is the platform they use as well as the tone they use.
To attract their target audience, B2C enterprises frequently use a warm, engaging, and often extremely casual tone.
This tone also reflects the brand's personality, which is why it is critical for any B2C firm.
These businesses will also advertise their brand on platforms such as Instagram, Facebook, Pinterest, and even Snapchat, casual and relatable social media suites.
B2B companies typically have a more serious tone and a clear message.
These businesses employ specialized social media networks such as LinkedIn and AngelList, all business platforms.
People on these sites are business-minded, allowing you to communicate with them more professionally.
The market's size
The size of the market also plays a significant role in the Digital Marketing strategies of both firms.
B2C businesses promote to a vast market of millions of potential clients.
On the other hand, B2B companies always appeal to a particular niche of owners and managers.
Customer relationships
The relationship that B2B and B2C organizations build with their target audience through marketing is also extremely different.
In other words, the goals of these two sorts of enterprises are fundamentally different.
B2C organizations are more focused on raising revenue and building brand loyalty.
B2B enterprises have a much more particular criterion that precedes revenue growth.
Although raising money is one of their aims, they are more concerned with developing long-term relationships with their clients.
Finishing Touches
And with that, we've come to an end. This tutorial defines Digital Marketing as well as everything related to it.
With the help of this content, you can now better integrate Digital Marketing into your advertising strategy and maximize its effectiveness.
Take our Marketing Stack Assessment to uncover the gaps in your marketing plan if you wish to exploit them.
You will receive a personalized report with technical recommendations to optimize your marketing stack!